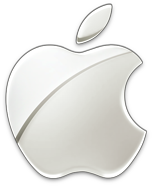 During the first 6 months that Pocket God was out, fans criticized Apple because of the slow update approval system. For Pocket God, which made weekly updates, this was a problem. Thus, Bolt Creative and PG fans have gotten mad at Apple.
The Pocket God side accused Apple of favoritism for apps using new iOS features, showing how games like Tap Tap Revenge had their updates cleared by Apple in a matter of a few days, while Pocket God updates were taking a few weeks. The users demanded that Pocket God should be treated fairly and Apple should have a quicker update approval system. heyyshsysuwywuwuwyshywsidfau Others stated that Apple created the platform and had a right to dictate timetables. Some pointed out that the number of apps Apple was dealing with was constantly growing, and Apple might be too swamped to get them out faster.
The Outcome
Ep 31B: What's the Story Morning Gory? Part II took a while to come out, as Apple was holding its release until the new iPad and its iOS upgrade were released. Fans grew extremely irate at Apple and Bolt as a result, since it broke all hopes that Bolt could keep its promise of an update each week.
In mid-2010 Bolt Creative gave up its weekly-update idea and instead started releasing updates every few months. In compensation, each update was promised to contain more new stuff. At the same time, Bolt Creative started work on Pocket God Facebook and Pocket God: Journey To Uranus, spreading the experience across multiple platforms.