Germs of Endearment is the 46th episode of Pocket God, released on September 26th, 2012. The episode features the debut of the Plague Room and Purification Chamber: the fourth and fifth chambers in the Apocalypse Temple. The bad thing about this update is that it requires iOS 6, and so will be unavailable to iOS 5 users.
Subject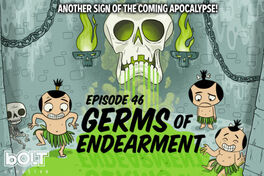 This episode releases two new chambol!
This includes the Monster Skin Pack for 99 cents, which changes items in the game into monster themed items, such as the T-Rex egg into a giant boober, the Outhouse into a monster, and the spear into a centipede.
Pocket God Update Notes
The following text is from the official Pocket God Update Message. Please don't modify it.
Beyond the mysterious third door of the Locust Room lies a peril of microscopic proportions! A filthy fountain is a haven for germs and will unleash a plague upon the islands. Fountain hopping pygmies will become infected and spread the plague around tlague Room the pygmies can bathe in the Purification Fountain that wards of the germs. But being pure has it's price!
And to make things more monstrous, we are proud to introduce Aaron Blecha's Monster Pack! Scarify your islands with Aaron's uniquely horrible(yet somehow cute) characters!
Objects to Use
The Plague Room
Main article: Plague Room
A mysterious and menacing room, the room features creepy lighting and a skeleton in the background. A creepy skull fountain pours a green liquid that pygmies can bathe in to gain the plague.
Purification Fountain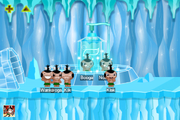 In the next room over from the Plague Room is the Purification Fountain, which can get rid of germs, abeit with some side effects.
Bolt Creative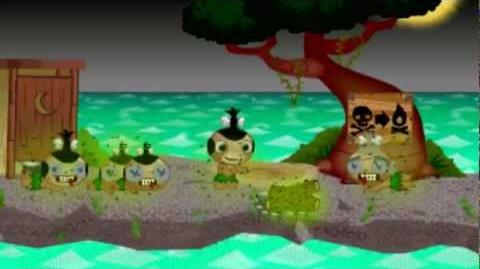 Quiz
If a purified pygmy stays alive for too long, then it will fade and dissappear in a manner much like the protosses from Starcraft and Starcraft II.
The Barking Spider cannot be given the plague. This is presumedly a hint that the Barking Spider is immune to the plague.
This is the first Apocalypse update to add two chambers. However, Dave stated on TouchArcade that the next one will contain the last chamber, and the true Apocalypse.
As a minor change, this update changed all the doors inside the Chambers, so they have the same theme as the room they are in, and removed the two doors inside the Dance Room.
Ad blocker interference detected!
Wikia is a free-to-use site that makes money from advertising. We have a modified experience for viewers using ad blockers

Wikia is not accessible if you've made further modifications. Remove the custom ad blocker rule(s) and the page will load as expected.