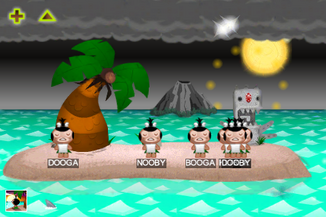 The Fishmas Carol (officially known as "Merry Fishmas") is a component of the free Fishmas Skin Pack. When activated, it replaces the normal Dance.
Description
During the song, the Pygmies take out sheets of paper, presumably with lyrics written on it. As the carol finishes, the Pygmies store away the paper. Each Pygmy produces and devours a fish and a whole coconut.
Lyrics
Have a very very merry very very merry very merry ve-ry very merry Fishmas, have a merry Fishmas! (takes out and eats fish) And Hanucoconut! (takes out and eats coconut)
(repeats)
Trivia
Ad blocker interference detected!
Wikia is a free-to-use site that makes money from advertising. We have a modified experience for viewers using ad blockers

Wikia is not accessible if you've made further modifications. Remove the custom ad blocker rule(s) and the page will load as expected.